An integrated suite of collaboration and productivity apps powered by Google: It includes Gmail, Docs, Drive, Calendar, Meet and more.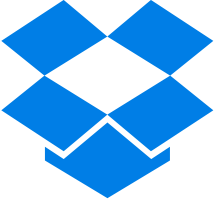 DropBox
DropBox allows you to securely share large files, such as documents, videos or photos with colleagues.
Poll Everywhere is an easy way to capture powerful feedback instantly during virtual meetings, classes, events, and more.
Mentimeter
Mentimeter is a tool that lets you engage and interact with your audience in real-time. You set the questions and your audience can give their input via a mobile phone or any other Internet connected device.
slido
Capture the views of your audience through live polls, Q&A, quizzes and word clouds. 5 free polls
SurveyMonkey is a free service, allowing you to quickly create and design your own online surveys, which you can share easily with a large group of people and monitor responses.
Slack
Slack is a tool that offers private groups and direct messaging for collaboration. Files, conversations, and people are all searchable.
Trello
Another collaborative learning tool, good for team projects.
MindMeister
MindMeister is an online mind mapping tool that lets you capture, develop and share ideas visually
Coggle
Coggle is an online tool for creating and sharing mindmaps and flowcharts.
Source: Daily Genius, 'The 13 best tools for collaborative working' (Apr 16, 2015).